The Sociology Green Team was established in 2016 by a group of enthusiastic administrative staff with the goal of improving the wellbeing of the departmental community.
The redevelopment of the New Museums Site had begun, and in the knowledge that we would soon be moving to new temporary premises, and that the 50th anniversary of the Department of Sociology was fast approaching, we decided to make a commitment to our colleagues, students, academics, and professional services staff to usher in a new era in terms of our operation, sustainability, and wellbeing.
We identified and streamlined multiple processes across the department, recycled gargantuan amounts of paper, updated our technology, took part in initiatives to improve teaching space and equipment, and invited auditors and consultants to assess our building - the famous Cavendish Laboratory - where historic discoveries and innovations heralded the birth of modern Physics (: the Cavendish Laboratory site is where it was first proved that E = mc2, where the neutron was discovered, where X-ray crystallography was developed, and where the double-helix structure of the DNA molecule was determined)...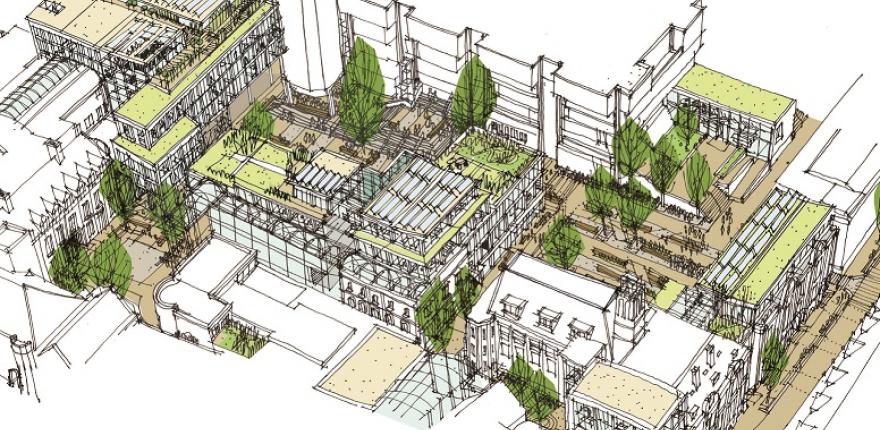 Although Sociology has now moved to its temporary accommodations on the top floor of 16 Mill Lane, we will return to the Cavendish Laboratory once it has been sensitively and sustainably refurbished, as part of the New Museums Site Redevelopment Plan.
 
Projects
2019-20
... Sees the green team welcoming two new EECs, Heather Stallard, and Sean Scinta, joining Chantal Holland, and Siobhan Hoffmann-Heap, and undertaking a Gold Award. 
2018-19
... saw the team undertaking an Excellence Award, and establishing the Green Seminar Series in partnership with Professor Jennifer Gabrys.
We also said goodbye to our long term EEC, Karin Haack, who moved to a new position in the School of Humanities and Social Sciences. 
University Map
In 2017-18 the Sociology Green Team started a plan to add all of the recycling points across the University to the University Map. A new 'recycling layer' was added to the University map, and is regularly updated. The best part? You can help by adding the recycling points in your Department! General waste & recycling bins are not included (as they move around too much), but if you are aware of an unlisted recycling point for things like pens, batteries, fluorescent tubes, WEEE, books, printer cartridges – you can add it (or contact us, if you get stuck!)
---
 Read Sociology's Environmental Action Plan.