The Department of Sociology is pleased to announce that Visiting Research Fellow, Professor Marga Jann, RIBA, AIA has been awarded a Senior Fulbright Fellowship to Haiti (and the French Caribbean), commencing October 2017.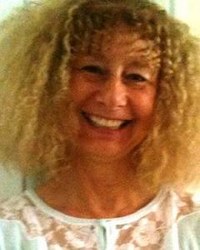 Marga's current research focuses on Urban and Cultural Sociology and Sustainable Design, working within the Department of Sociology,  Energy@Cambridge, and Cambridge Big Data.  Specifically, Marga's research has concentrated on energy focused urban and cultural planning issues within cities in the tropics and developing world, examining how shelter and infrastructure can adapt to accommodate mass migration, while considering the socio-cultural implications of displacement, homelessness and natural and man-made disasters. Marga is currently exploring and testing smart systems for energy use and regulation in buildings, and lightning as a possible energy generator (in Bolivia).
As a recipient of the Senior Fulbright Fellowship, Marga will be working on post-disaster reconstruction, environmental management and socio-cultural implications of planning prerogatives and initiatives-spending time both teaching and researching.
The Fulbright Program is the flagship international educational exchange programme sponsored by the US government and designed to increase mutual understanding between the people of the USA and other countries. Currently the Fulbright Programme operates in over 160 countries worldwide.