The Department of Sociology is delighted to announce the results of this year's Photography competition, which bore the theme "Future Sociologies".
This year's theme encouraged students to think about how the world might change for future generations, and how future generations might change the world. There was a fascinating range of high-quality entries that explored a variety of topics; including changing social norms, the mental health impacts of the pandemic, and the disruption students have experienced to their education.
You can find the shortlist, winner and honourable mentions below. Each picture is accompanied by an except from that student's submission to showcase the sociological thinking behind the entry.
The Department would like to thank all of the students that took part in the competition this year, as well as the teachers for their support. If you're in Y12 and thinking about studying sociology at University, have a look at our pages for prospective applicants.
Shortlist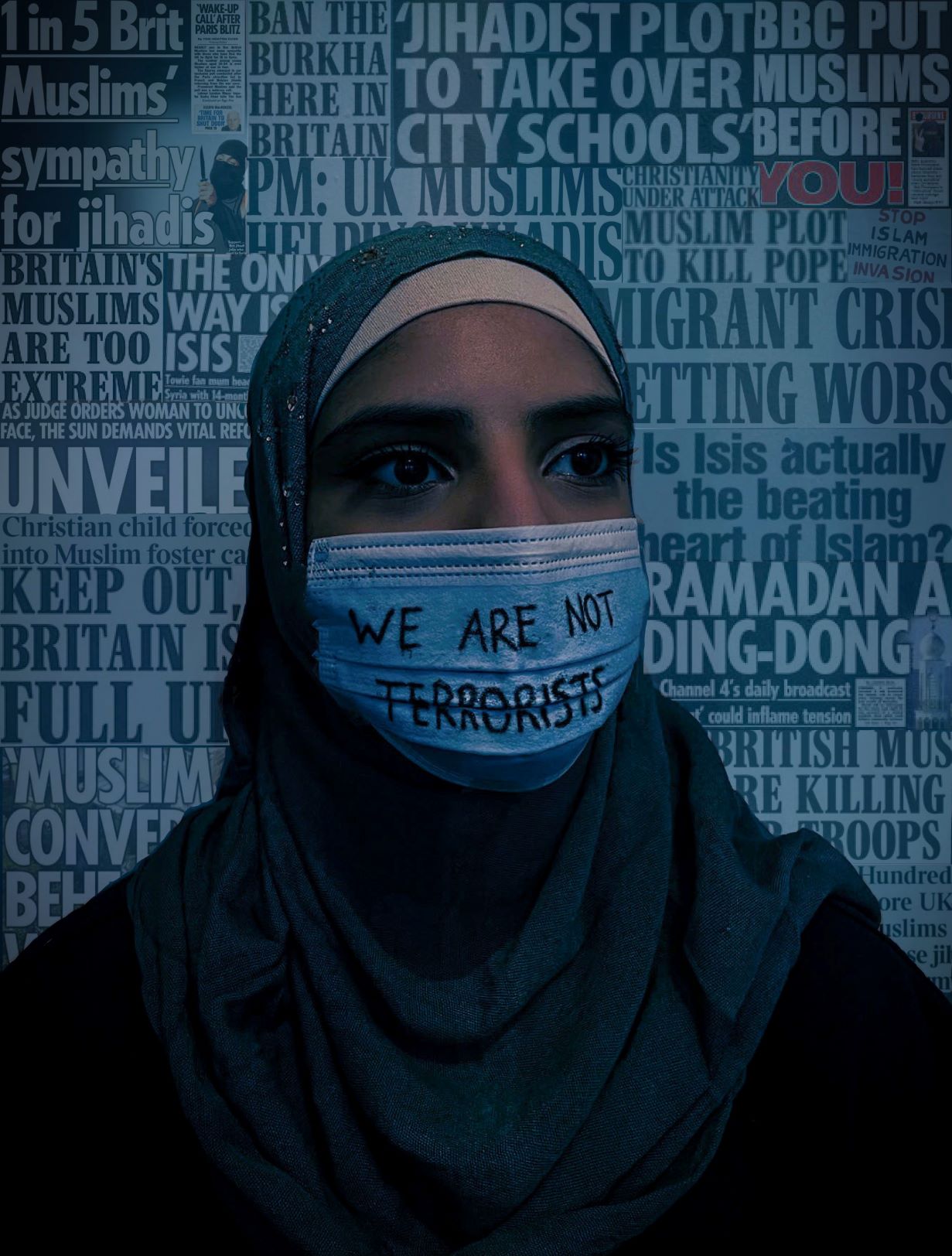 Ayaah Bachri "We are not terrorists, We are human" (Southend High School for Girls)
I wanted to include newspaper headlines to show how newspapers use hate headlines in order to sell their papers and create a divide between communities because of racists assumptions, one of which is all Muslims are terrorists. As well as this, Muslim women are being penalised for wanting to dress modestly by wearing a niqaab. My photograph demonstrates that wearing a niqaab is no different to wearing a mask, but because of their faith they are targets of hate crime. - AB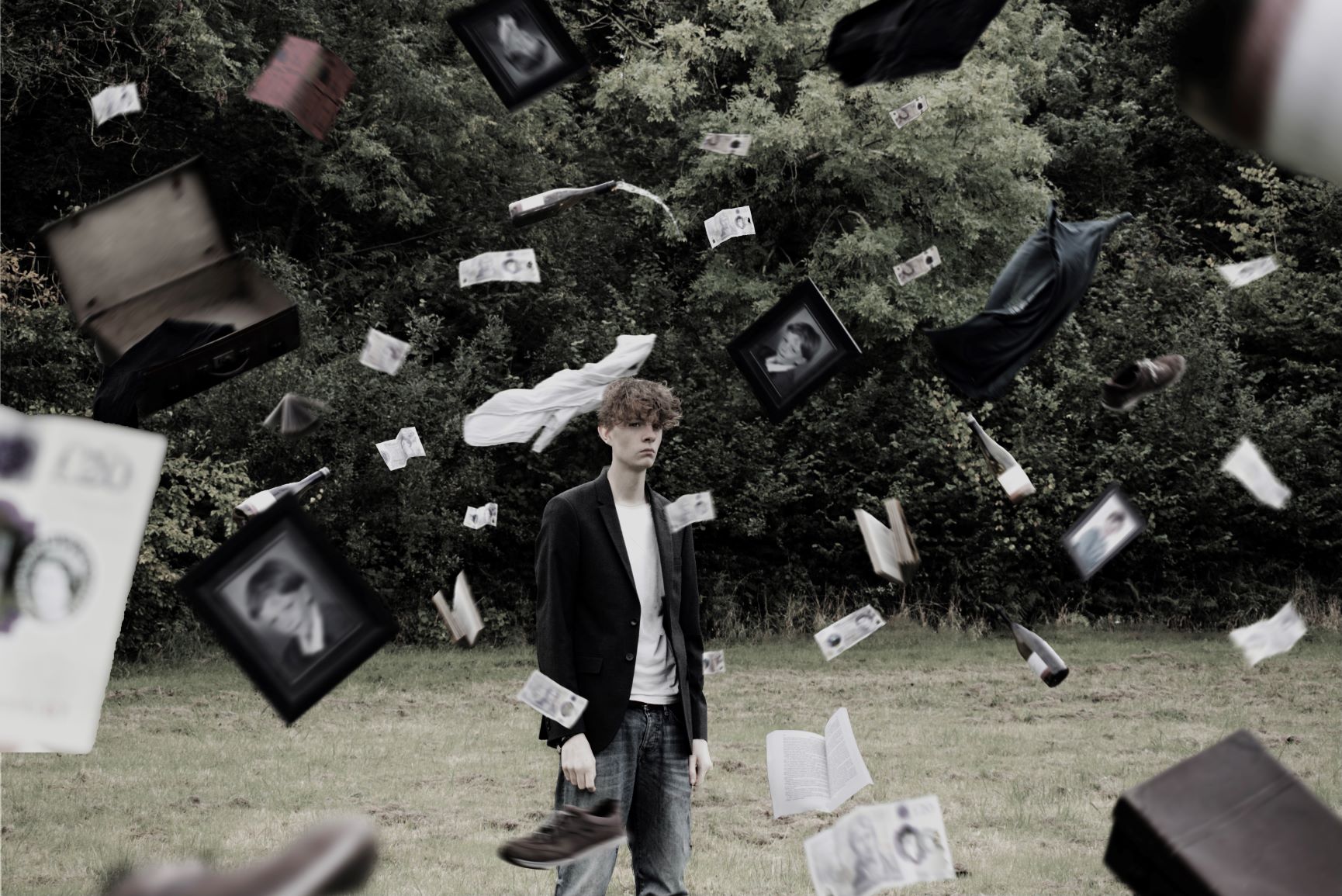 Jago Yelland "Behind the schemes" (Richard Huish College)
The theory I chose to take inspiration from when creating my image around 'future sociology' is post-modernism. I chose to reflect the insecurity many feel linked to self-worth and social media that post-modern theorists believe encapsulates people's minds. I also wanted to show how our materialistic, profit focused society has a massively negative effect on people's mental health and self-esteem, causing them to value money rather than time and experiences. - JY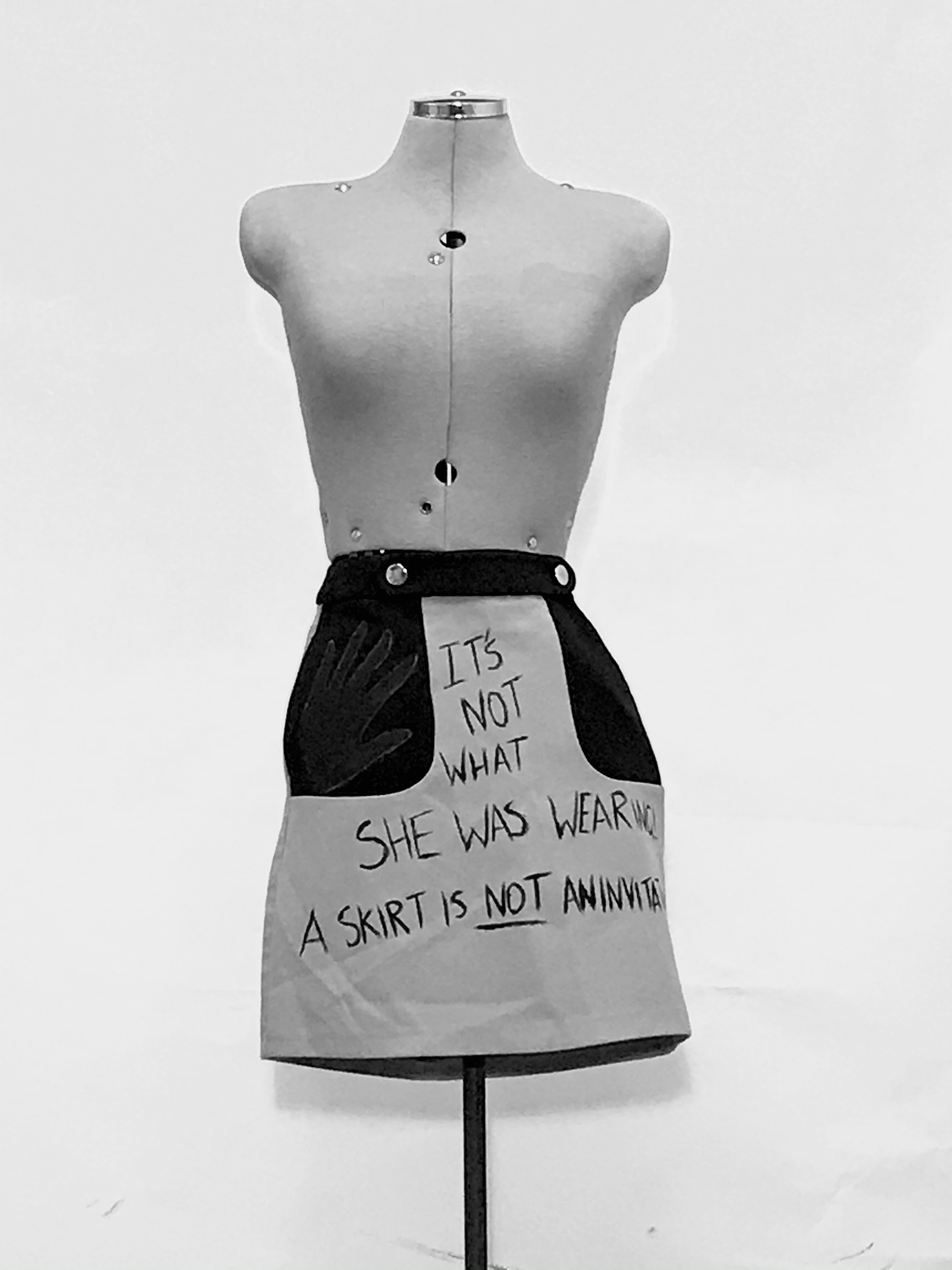 Libby Batty "Pretty Little Liars" (Hornsea School and Language College)
Young girls deserve a different future and I want to give them it. I want a future where my little sister can leave the house in whatever outfit she chooses and be confident that she is safe and doesn't have to worry about men physically attacking her for it. I want all girls to feel safe and secure. I want to help feminists smash the patriarchy we're surrounded by, I want everyone to be equal no matter what gender they are. I want men to stop viewing women as objects and targets. They deserve better. Society can do better. - LB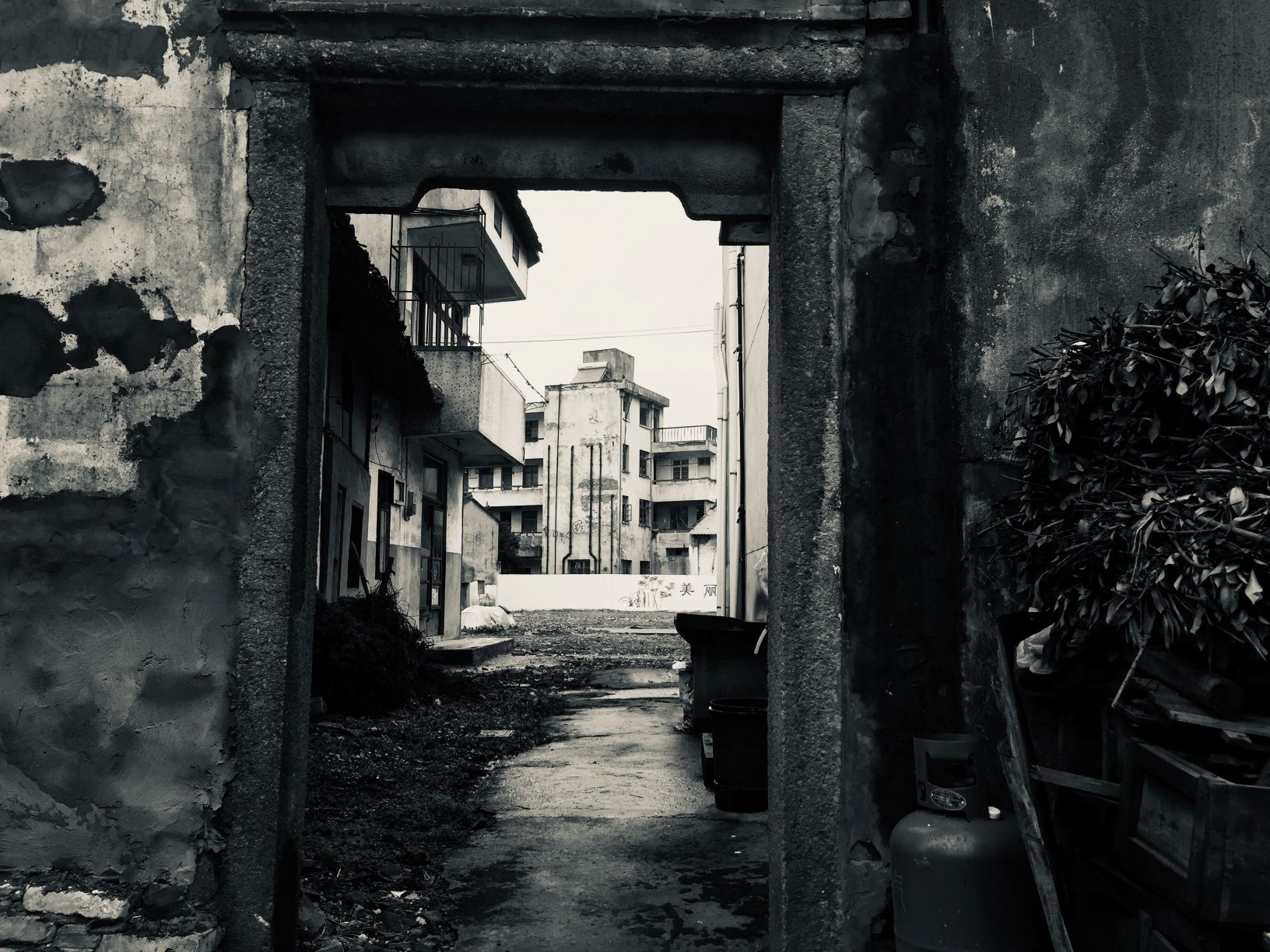 Raymond Cao "Transformation" (Shanghai Qibao Dwight High School)
The building furthest from the view is a dormitory of a factory. The building was painted with the Chinese character "拆" which means "remove". The removal of the dormitory is a metaphor for what is happening in society. Within a generation, China has shifted from the acquaintance society represented by the old wall, in which people spend most of their life with acquaintances, to the world of capitalism represented by the factory, where the relationship has been weakening due to alienation. This trend could lead to anomie in society, and as this trend continues, it should be a field to study for future sociologies. - RC
Winner
Anna Macdonald "The remains of a pandemic" (Westside School Gibraltar)
My picture explores the 'Future Sociologies' of climate change and the COVID-19 pandemic. The child finding the disposable mask in between the rocks aims to represent the harm that these unrecyclable masks are doing to our future and environment.  According to a Hong Kong-based environmental group, it is estimated that in 2020, more than 1.5 billion disposable face masks ended up in the world's oceans, therefore our wildlife is going to be severely affected.
The mask found between the rocks, which is suggestive of littering, can be seen to bring to question the social change that the pandemic will actually have. Will the pandemic encourage social change, or will it be 'washed up' as another part of history we did not learn from? The child holding the masks explores the relationship that future generations will have with the pandemic and whether they will inherit a lost future, or whether our generation will ensure that positive social change occurs in order to prevent this.
The tanker is symbolic of what the older generations have imposed on the younger generations. It can also be seen to represent the bigger corporations which control the futures of the next generations by polluting our planet. The child, mask and tanker represent the inextricable link between future generations and the irreversible effects of older generations. It also questions whether the effects of the pandemic and climate change will be learnt from, or whether its effects will be irreversible, represented by the unrecyclable face mask. - AM
Honourable Mentions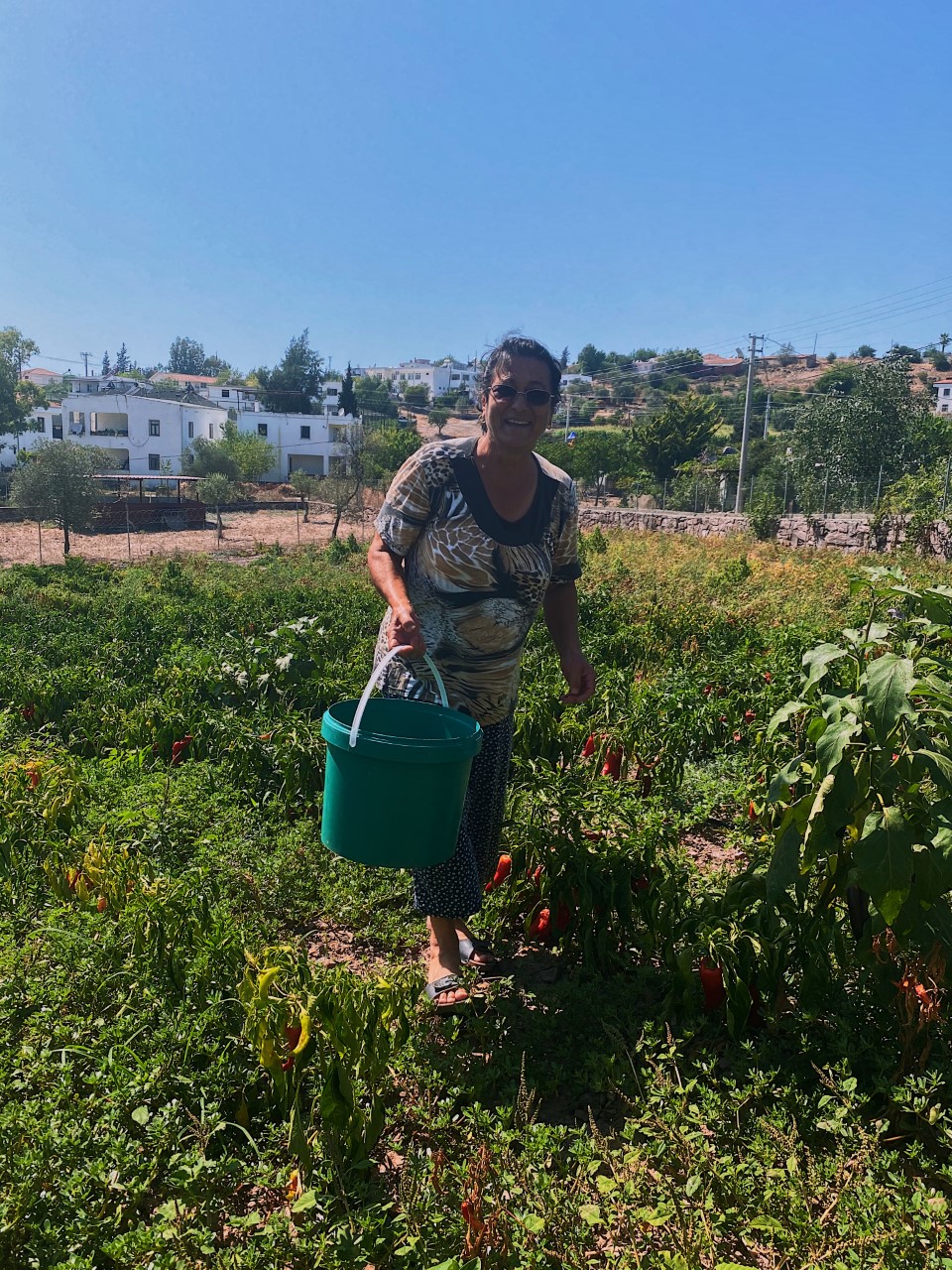 Derin Erbin "Back to the nature" (Sainte Pulchérie French High School of Istanbul)
Derin's highly original contribution questioned the widespread assumption that the future will be characterised by technological advancement. "When it comes to interpreting the future, we always visualize an urban world with more and more technological developments and more crowded cities even with more robotic tools", she writes.
However, Derin notes that alongside these developments, "our society has become more and more introverted, antisocial and robotic". Due to dissatisfaction with these social shifts, Derin offered her own prediction: "I believe that we are going to face sociological changes and start to live in more natural habitats with more natural feelings and tools".
Amy Cleal "Sexual Harassment" (Richard Huish College)
Amy's powerful entry reflected on a recent survey by UN women, which found that a shocking 97% of women aged 18 to 24 have been sexually harassed, while 80% of all ages said they had been harassed in public. Amy shared from her own experiences, saying "I have been getting 'cat called' from the age of 13. I could be wearing jeans and a hoodie and still get something yelled at me."
"Sexual harassment happens every day and women are struggling, and society keeps women supressed by normalizing harassment, such as saying 'boys will be boys'" she adds. "These protests may not change much now, but for the future things will change. It is a start; it is women coming together to be stronger and speak out."
Results
The judges would like to congratulate Anna Macdonald for an excellent entry that showed real creativity and sociological imagination in interpreting the theme of "Future Sociologies". Anna's entry offered an exceptionally insightful and thought-provoking engagement with the topic, using a striking photograph to draw connections between themes of the Covid-19 pandemic, the climate crisis, social change, and the future. Together with her thoughtful and multi-layered analysis, this entry raises important questions that cannot afford to be ignored. Congratulations Anna!
Commendations also go to the students selected for the shortlist and honourable mentions, whose entries were evocative, engaging, and original. Further thanks go to all the entrants for participating in our photo competition this year!
For those interested in studying sociology at University, do check our pages for prospective applicants, as well as upcoming outreach events. We will be running the competition again next year, and you can sign up to our mailing list to receive alerts for the 2022 theme and deadline! 
---