Ms Siobhan Hoffmann-Heap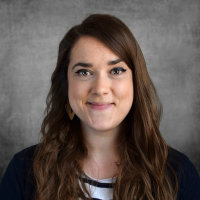 Chief Secretary
Social Sciences Research Methods Programme (SSRMP)
Cambridge Undergraduate Quantitative Methods (CUQM)
---
Job Role
Siobhan is the Chief Secretary of the Social Sciences Research Methods Programme (SSRMP), a graduate training centre based in the Department of Sociology that serves students from across the whole University (and beyond), and she also provides administrative support to the Cambridge Undergraduate Quantitative Methods (CUQM).
 
Siobhan is currently heading up the award-winning Sociology Green Team as Sociology's Energy and Environment Coordinator (EEC) alongside her colleague Karin Haack. Any queries relating to the Green Team should be directed to greenteam@sociology.cam.ac.uk. In its second year taking part (2017-18), the Department of Sociology won a Platinum Green Impact Award.
Other Interests
Siobhan has wide-ranging experience in events management, academic publishing, public engagement, and project development. She has a MA in History of Art and English Literature from the University of Edinburgh, where she specialised in Islamic Art, African Literature, and Russian.
In her spare time Siobhan plays the ukelele, reads, throws pots, builds websites, drinks a lot of tea (Earl Grey) and eats as much cake as she can stomach.
Her current projects include updating the University Recycling Map (which she put together with the Energy & Environment Section).
In 2017, Siobhan was one of five individuals in the University to win a Professional Services Recognition Scheme Award - a scheme set up highlight and celebrate the very best administrative work across the University. Siobhan was nominated and won the award for her "excellent administration, innovation and responsiveness: her constant drive for improvements lead[ing] to many successful initiatives to support teaching and research in the department".
Enquiries
For Social Sciences Research Methods Programme (SSRMP) queries ssrmc@group.cam.ac.uk, and please check the website first; most information relating to the SSRMC business and bookings can be found there.
Tel: 01223 (3)34525 
Hours
Siobhan is unavailable on Thursdays and works on multiple projects, part-time, so please be aware that she might not be able to respond to your queries immediately; if you email her she will endeavour to do so as soon as possible.