Head of Sociology Professor Sarah Franklin reflects on achievements at the Department in 2018 and looks towards the future.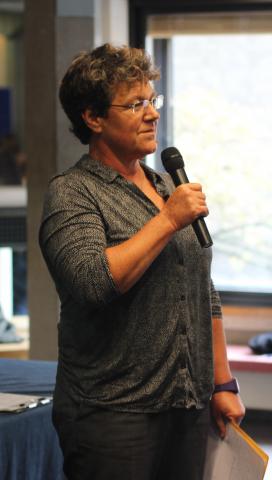 Looking back over the past twelve months, it is incredible to see all that the department has achieved. Since this time last year we have moved into a new home in 16 Mill Lane and welcomed 15 new appointments (including three members of academic staff, five administrators and seven postdocs). We have taken in our largest ever MPhil cohort and secured the highest per capita research income in the School. Many members of the department have won distinguished prizes and awards and at the same time we are increasingly known as one of the friendliest, most engaged and most welcoming departments. And it is not just academic achievements we can be proud of – this year saw our Green Team earn the department a Platinum Award for sustainable practice. In terms of events, the 50 years conference was a huge success: from start to finish it was engaging, inspiring and inclusive of the widest range of definitions of who we are and what we do. Several of the conference sessions are now available online, in addition to a unique collection of interviews about the history and identity of Cambridge Sociology. Our second annual Jo Cox lecture was also a defining moment, as our 50th year came to a close. Kathryn Perera delivered an eloquent and powerful address to an audience that included Jo Cox's parents, sister and friends, as well as many members of the Foundation. This was a tremendously moving and timely event, and it epitomizes what the department stands for as well as its commitment to public service, social change and the struggle to overcome social inequality in all its forms. These are very timely messages for us to take into the new year.
I wish all of you in the Department the very best for the year to come, and to prospective students and visiting scholars, do consider applying to join our department and study with us!